Tweet
On Tuesday, I reviewed a rather nifty short story, Just My Blood Type, by Nerine Dorman and Carrie Clevenger. Yesterday I let the ladies take over the Blunt Pencil to take us behind the scenes of their collaboration. Today, I let one of the story's stars, Xan Marcelles, do the talking. Xan, my sweet, over to you...
There's a ton of blog posts talking about how to connect with your character these days. But there aren't very many on what it's like to be us. Characters. You know, the individuals you have fall in love, torment, even kill. Some of us last for years and pop up in book after book, others of us just kind of walk across the stage straight into a manhole.
For those of you who don't know me, I'm Xan Marcelles and I am a character. Not really unusual is it? To have one of us talk back? Because we do all the time. You can't deny that you've heard us laugh, cry, or felt that poke when we've got something good to tell you. And sometimes we play with you. You, the writer. The author. Whatever you want to call yourselves. Puppet masters. Slave drivers. Yeah, I'm talking to you.
So how is it I came about? I guess I came along when my writer needed me most. A tragedy forced her to withdraw from the real world and, besides that, she wasn't in a good place anyway. She doesn't like to talk about it much, so I'll give that respect and say I was there when she needed to escape. Did I pop out of thin air fully formed? Nah. I wasn't sure who I was at first. You try being dropped off on another planet to survive. You first have to figure everything out. Remember who you are. So I did. Slowly.
I was a quiet sort of guy at first, thrown in a tiny beginner's novel and given a sketch of a past, a sliver of a future and I even died at first. Yeah, she killed me. But I came back. Because the good die young but the best come back, isn't that how it goes? No? Oh well.
So, who is this mouthy bastard who decided to come forth and start pointing fingers, you might ask. Or not. I'm going to tell you anyway. I'm a bassist in a band I named Crooked Fang. I live in a tavern that used to be a lodge. Oh, and there's one more thing: I'm a vampire. Yeah. Stop rolling your eyes at me. I'm not exactly a fuzzy-sparkly-lovey-dovey thing. For one thing, I'm not a little guy. I'm six-five and weigh around two-twenty. My mom was a Navajo and a small quiet woman. My dad was a big happy, outgoing type. Italian. Ladies' man. Ran a restaurant. This was before I was a vampire, mind you. Pay attention. I was born in 1958, dropped in 1985, and life has never been the same. You ever wake up dead? Yeah. It sucks.
So let's go back to your world. The real world. How do I fit in there? Can't say I do really, but that's the point. We characters are like actors on the stage of your ever-reading brains. We say things that are scripted and perform actions that move a plot. Ever talked to one of your characters? Sure you have, haven't you? Really? Let me tell you a little secret: we're picky. That's right. In fact, we're so picky, out of all the people in the world, we choose one special writer to tell our story. You.
Yes, you. You who only think you can shut us up. Because we won't be silenced. We'll nag you at every godforsaken hour until you get your ass up and go to your computer, your notepad, or even your dinner napkin and start scribbling down points like you're crazy. Because we rely on you to live. To survive. To love. To lose. And we understand when you choose for us to die.
Don't feel bad. We're here to use as you want, provided you work with us, and not against us. Let us be who we're gonna be and just tell the damn story. Because the truth is, without you…we're nothing.
Lates,
-X.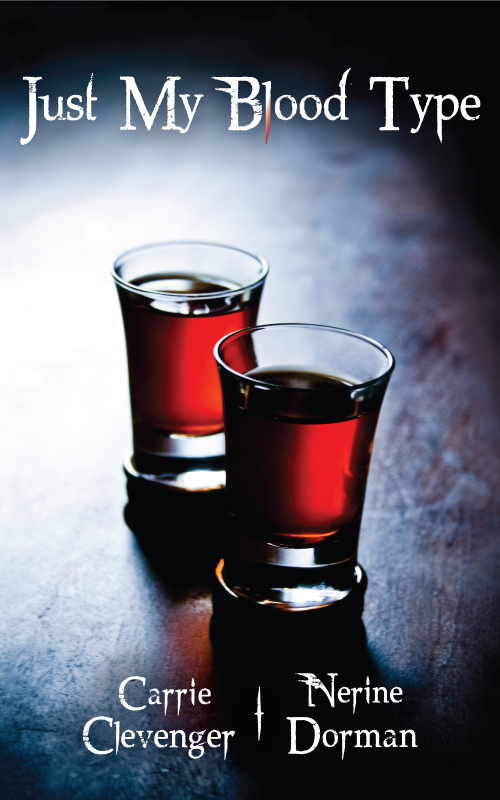 You can find out more about Xan over at Crooked Fang - you can even 'like' him on Facebook, and I highly recommend following him on Twitter. His handler, Carrie Clevenger, hangs out here. You can also download Just My Blood Type FOR FREE from Smashwords, and go check out the reviews on Goodreads. Be sure to post one if you read it yourself.
Be sure to give Xan a lot of love, and tell him Icy sent you...