Tweet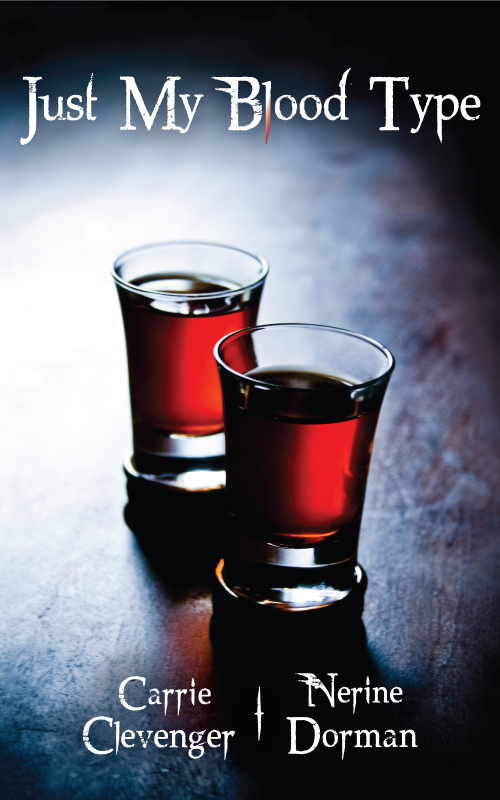 Anyone who has been reading my blog (or following me on Twitter) will know that I'm rather partial to a certain Xan Marcelles, the vampiric creation of my good friend, Carrie Clevenger. I'm getting impatient to read the finished
Crooked Fang
book, so when I heard Xan would be starring in a short story, I couldn't download it fast enough.
Just My Blood Type
tells the story of an encounter between the moody Mr Marcelles and romance author Therése von Willegen, the creation of South African writer Nerine Dorman. The story takes it in turns to leap back and forth between Nerine's Therese, and Carrie's Xan, giving us a unique insight into our dual protagonists. The steady banter ups the sexual tension between the pair as they trade innuendo at the Pale Rider bar, in Pinecliffe, Colorado.
Just My Blood Type
rattles along at a good pace, letting both characters (and their creators) share the limelight. Therése just takes Xan at face value, something I think our favourite vampire secretly enjoys, while Xan seems genuinely fascinated by this new woman in his life. It's a quick yet highly enjoyable read, and I've always been a fan of Xan so nice to see him in a new piece. At the same time, this is the first piece I've read by Nerine Dorman and based on this, I want to read more. A lot more.
Perfect for fans of Gothic romance, or hard rock vampire fiction,
Just My Blood Type
is a highly recommended read that serves as both a stellar introduction to two incredibly talented lady writers, and as a lesson in just how good collaborative writing can be. Download it for FREE
here
.
Five blunt pencils from me!