Tweet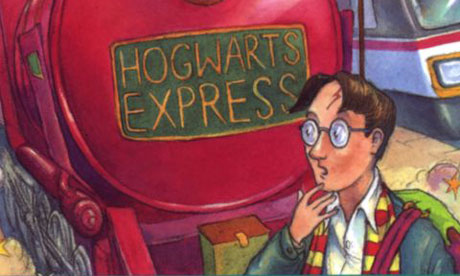 I came across this post on
The Guardian
and I have to admit, it's hard to believe that the Harry Potter series is fifteen years old.
The Philosopher's Stone
was published way back in 1997, although I didn't get around to reading it until 2001, by which point JK Rowling was already onto
The Goblet of Fire
. I remember buying
TPS
in one of HMV's two for £10 offers, along with, of all things,
The Exorcist
. I took it on holiday to Spain with me - that holiday saw me read
The Graduate
in a week, and
The Exorcist
in two days (I always did like to vary my reading material). As it happened, I didn't like
TPS
at first. I found it difficult to get into. But I tried again when I returned home and found I enjoyed it - so much so that I whizzed through
The Chamber of Secrets
in a day and a half, and the following two books in quick succession.
I was extremely disappointed by
The Order of the Phoenix
, and I trudged through
The Half Blood Prince
. By this point, I think I'd forgotten a lot of the details that comprised the story arcs, and I was so bored by the tedious teen romance subplots that I didn't even finish
The Deathly Hallows
. Still, credit where credit is due - Rowling should be recognised as a master world builder, and she's truly created an awe-inspiring universe. She's gotten kids interested in reading, pissed off Church leaders (always a plus - come on, there's plenty of magic in the Bible, so why not in fiction?), she's a successful female author and she's introduced the world to the boy wonder that is Daniel Radcliffe.
I tip my extravagant Cavalier hat to you, Ms Rowling. You've been a real inspiration.
What about you? What was your favourite Potter adventure?